Cheap Flights to Hawaii
Add Kauai, Oahu, Molokai, Lanai, Maui and Big Island and what do you get? Hawaii, of course!
What to know before you fly to Hawaii?
When flying into Honolulu, most visitors head straight for the internationally-renowned Waikiki Beach, potentially the most famous site in Hawaii. Simply enjoy the beautiful sand, admire the view from your Hawaii accommodation or consider taking a board out and jumping on the waves. If you're a surfing novice, this is a great place to learn. There are numerous surf schools on the island, including the friendly Hawaiian Fire Surf School.
For an exhilarating Hawaiian experience take a zip line tour through the rainforests. Families will appreciate gliding on a giant flying fox through tree canopies, over waterfalls and down mountain valleys. Alternatively the Waikiki aquarium boasts fascinating marine life including monk seals, sea dragons and a big ticket exhibit of moon jellyfish. Whale-watching cruises, diving trips and snorkelling excursions and also popular on the Hawaiian islands. Once you've seen the sights on Oahu, consider a Hawaii tour to the lesser visited islands including Maui, Big Island, Lanai and Kauai.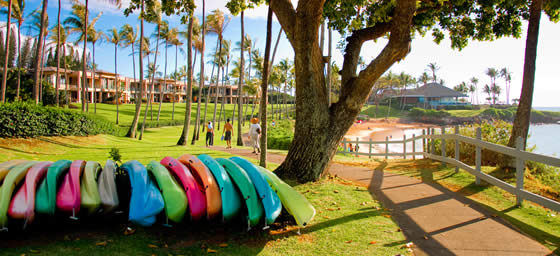 Maui Beach
For a satisfying conclusion to a day's sight-seeing, take a four wheel drive tour to the Mauna Key Summit for the breath-taking sunsets. Standing 3976 feet high, Mauna Key Summit is one of the tallest mountains on the islands. With our flights to Hawaii you can experience all of this and more.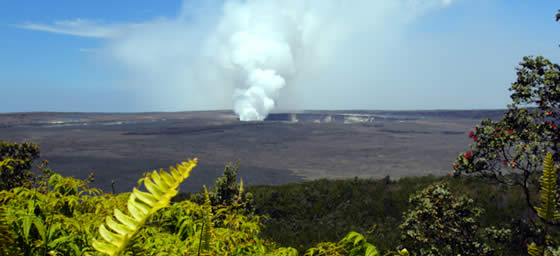 Volcanoes National Park
Our travel experts can assist you with